Quality Christian Holidays
Fun, relaxing, safe and Christ-centred holidays!
Come by yourself, with friends or as a family knowing that you have been prayed for before you arrive. Enjoy trying new activities or delight in existing passions with the help of our friendly staff – they love what they do and love to share it with you!
Nigel & Val Ford
May-June 2020
Nigel's Christian journey began over 40 years ago. He is married to Val and they have both been involved in Church life in areas such as Dorset, London, and Suffolk. Nigel loves leading worship from the keyboard and teaching and pastoral roles are at the heart of his ministry. He was also inducted as Minister of Canford Heath Baptist Church in 2014. Read more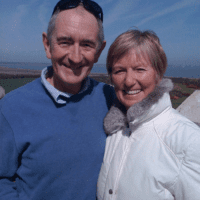 Ian & Jan Harrison
September 2020
Ian and Jan have been married for 47 years and have 3 sons 6 grandchildren. They have been involved in numerous roles as members of Frinton Free Church, including church leadership, youth leadership, music, small groups, and prayer ministry. Since retirement from medicine Ian has been helping to lead our local churches summer holiday mission – 'Frinton Mission'. They have worked as ministry leaders with Richmond Holidays every ski season since 2011/12. Read more
New for 2020 we are delighted to introduce our new sailing technique week
There is something for everyone, with harder rides usually leaving early in the morning to avoid the heat of the day and gentler rides for late afternoon.
The undiscovered island of Samos is a spectacular place to enjoy sailing on the Aegean Sea or sunbathing in the glorious Greek sun!
The glorious French Alps make the perfect backdrop to your adventure holiday – or the most beautiful view to enjoy from a bubbling hot tub.
watch our summer highlights video