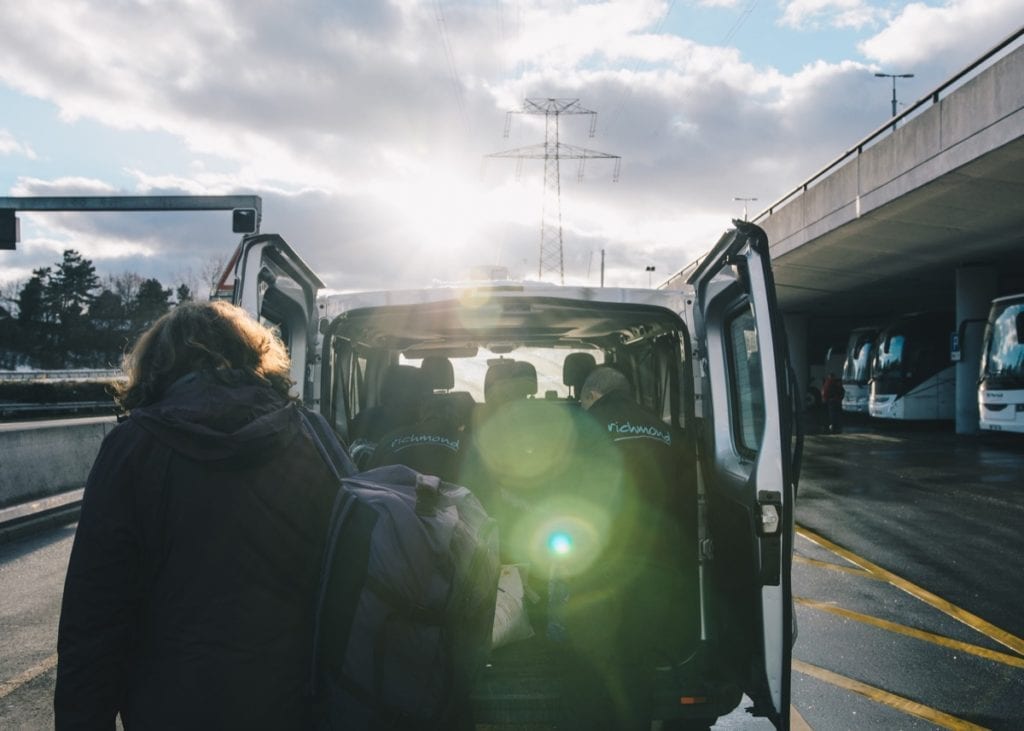 How do I get to the chalet?
The majority of our guests choose to fly to one of the nearby airports at Chambery, Geneva, Grenoble or Lyon. A range of public and private transfer options are available as well as car hire. We operate a transfers between the chalet and Chambery airport which you can pre-book (please note there are limited spaces)
Driving is also popular and once in Calais, it is around a 9 hour drive to the chalet.
If you require any further assistance, please don't hesitate to ask our helpful team who would be delighted to help find the best solution for you.
Airport Transfers
Self Drive
Train
Fly + Car Hire
Local Les Menuires Transfers
Airport Transfers
Richmond Transfers – Chambery Airport
Our group transfer service is exclusive to Richmond guests provide a direct linke between Chambery airport and the chalet. There are limited spaces available so please contact us using the form below to check availability before you book your flights.
The Richmond transfer runs twice per day collecting from the airport at 11:40 and 17:25 on your arrival and getting to the airport at 08:55 and 16:40 for your departure.
Public Coach Transfers – Geneva, Lyon, Les Menuires Airports
The two public transfer companies that many guests and our staff have used over the years are Altibus and Ben's Bus. Both of these companies offer transfers between Geneva and Lyon to Les Menuires and Ben's Bus also offers transfers between Grenoble and Les Menuires. Do please check "Local Les Menuires Transfers" for options to get to the chalet from the Les Menuires central station.
Private Transfers
Private transfers are exclusive to you and your group, avoiding the need to wait for other guests who may arrive on different flights. Whilst a private transfer does tend to come at a higher cost than public transfers, you gain the convenience of the door-to-door service bespoke to your flight.
Our partner, Mountain Express can provide these transfers using their experienced drivers and licenced fleet of vehicles. Use our code RICHMOND for a discount when booking. Other transfer companies are available too including AlpyBus and CoolBus.
Self Drive
Train
Fly + Car Hire
Local Les Menuires Transfers