Richmond's Fast Track Programme is a series of three courses lasting between three and eight weeks, which enables new staff to gain the qualifications and experiences required to work with Richmond in the incredible Three Valleys or on the stunning Greek island of Samos! With Christ at the centre of it all, the Fast Track Programme is also an amazing opportunity to meet other Christians, deepen understanding through daily ministry and Bible studies, and grow in faith.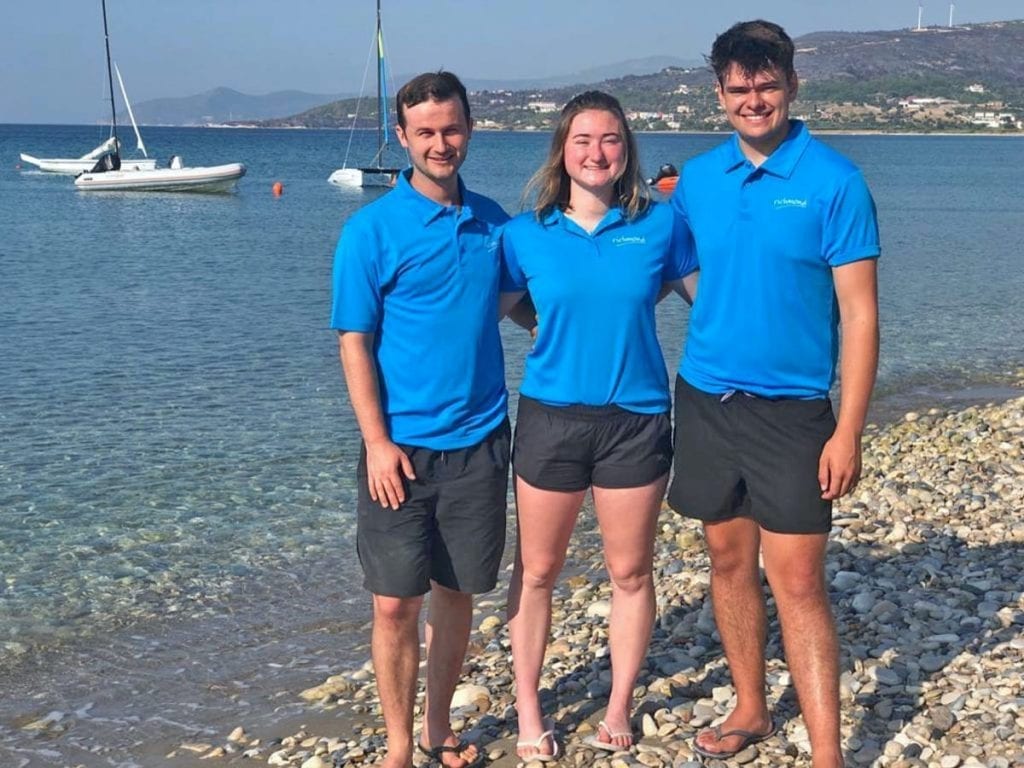 At the beginning of January, we caught up with Meghan, Piers and Fraser who completed the "Chalet Hospitality" stage of the programme in December and are now employed as Chalet Hosts for the rest of the ski season. Let's see how they are getting on!
So you began your time on Richmond's Fast Track Programme, what have you learnt and how have you developed?
Piers: The team always joke about all the "firsts" I have had since starting with Richmond. From trying my first olive in Samos to cooking my first ever poached egg for 31 people the week of Christmas, I feel I've developed an amazing amount. I have also gained numerous qualifications such as my powerboat licence, safety boat course and first aid certificate – and I will be completing my dingy instructor course next summer. However, I believe it's the soft skills that I have developed through the past four months that I am most proud of. Working in a team for the season, I have been able to develop my teamwork skills and time management.
Megan: I've definitely learnt to have confidence in myself! Every week I have the opportunity to chat to new and interesting guests, which at first seems daunting but I quickly grew out of being shy. I'm a lot more sure of myself now and I feel right at home talking in front of people and approaching them to make conversation.
Fraser: Though I feel I've definitely learnt a lot in terms of the running of the powerboats, waterfront, etc, I feel I have learnt a lot recently about vulnerability. As part of a group of Christians, vulnerability and authenticity are key to understanding one another, and supporting each other well. Communicating openly cultivates honesty and integrity and unites the group to focus more on our mission. I've also felt an increase in my confidence in reaching out to help others. As Brits, the culture of minding one's own business to the nth degree can be especially unhelpful and striving to be a good Samaritan challenges this instinct of ignorance. Being present around a resort brings many opportunities for spontaneous acts of kindness, and I hope this attitude will stay with me beyond my Richmond role.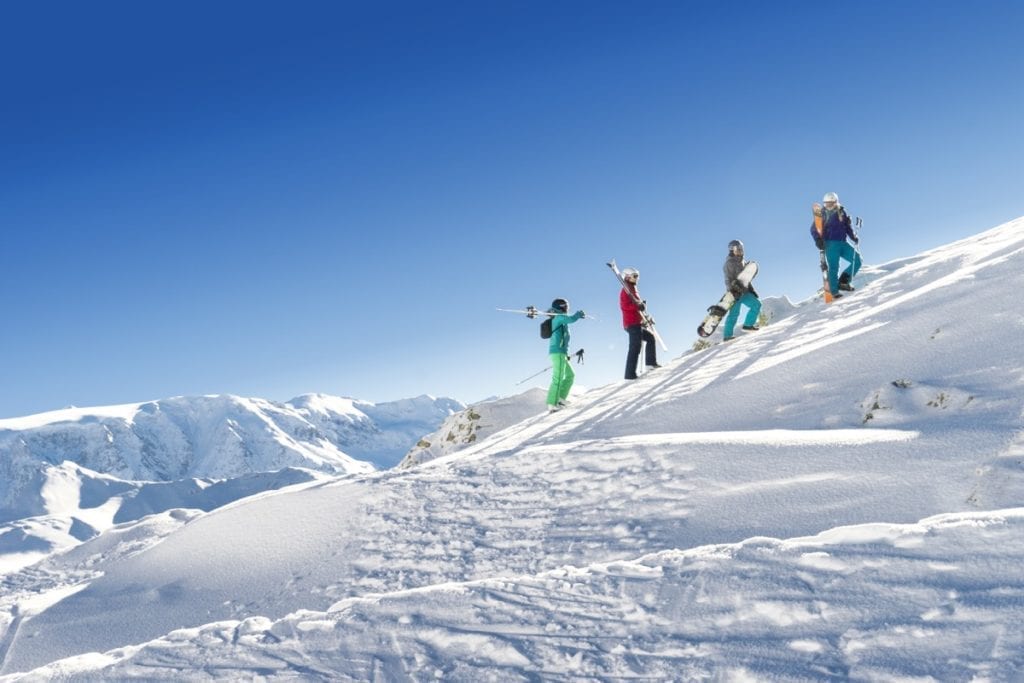 What are you most looking forward to about the rest of the ski season ahead of you?
Meghan: Continuing to learn to ski! I have never skied before or seen so much snow in my life! It's so beautiful out here in the mountains and I can't wait to get out on the slopes and discover more views, while also learning and enjoying a new sport. I'm also looking forward to learning some great cooking tips from our chef Sarah.
Fraser: I've really enjoyed setting up and working with the amazing staff team so far, so am really looking forward to growing closer as a team, serving guests and enjoying the awesome setting our chalet is in, together. Learning to ski has been a great new challenge, and I'm hoping to have a go at snowboarding too later in the season. Meeting guests from a range of backgrounds is also very exciting, with so many opportunities to learn new perspectives and insights. Having finished university this year, I'm very interested in people's approach to their work-life, and how others have coped and progressed from the stage I'm at currently.
Piers: The aspect of the ski season that I love most is 'bluebird days'. Having skied for several years, I know nothing beats the feeling of floating through fresh powder without a cloud in the sky. Skiing is such a blessing that we often take for granted when working in the Alps.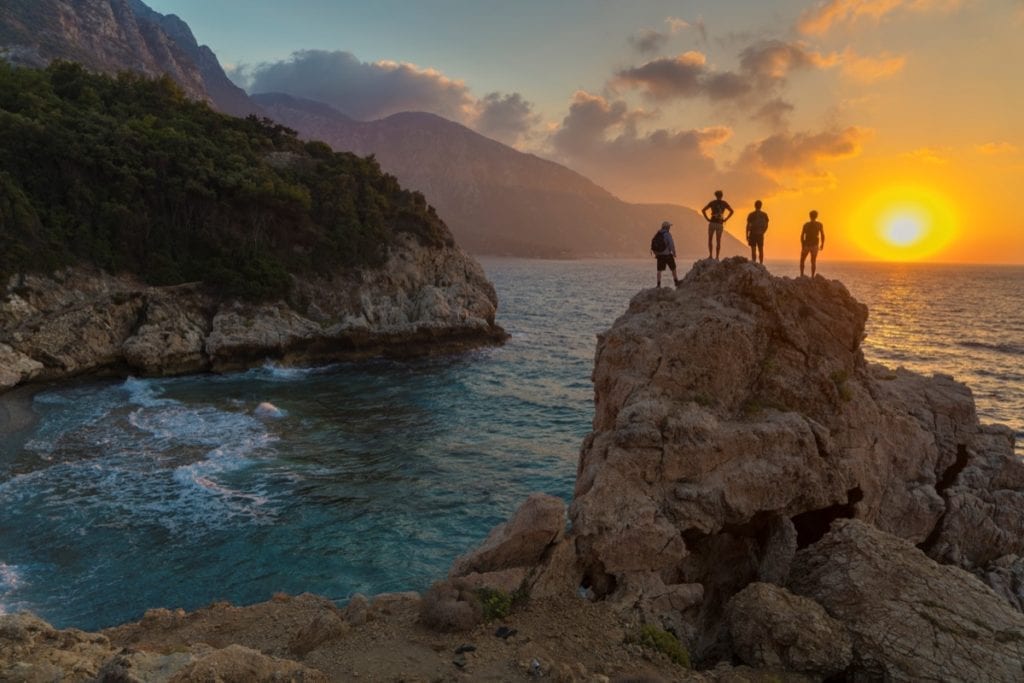 What is one favourite memory from your time in Samos?
Fraser: It is difficult to choose one memory, but the one which came to mind first was my maiden voyage experience on a Catamaran. A guest had been taking others out most days during the previous week, and had come down to the waterfront on an especially gusty first day of their second week, and asked if we had any spare bodies that could come out with them to help balance the boat. Having never been out on the Cat16 craft before, I was especially keen to have a try. We had the most incredible time, bringing one hull right out of the water on most runs, and having good conversations in between. This experience has given me a lot of motivation to improve my sailing so I can take guests out to enjoy the sport and each other as much as I did that afternoon.
Piers: My favourite memory from my time in Samos was climbing Kerkis (the largest mountain on the island) with Fraser. Standing at 1437m it is almost 400m taller than Snowdon and 100m taller than Ben Nevis. Starting with an early morning rise we saw Samos in all its beauty with the sun slowly rising above the sea. The view was worth the climb – it was a clear day and we could see for miles across the blue Aegean Sea. It was an amazing reminder of God's creation. On the climb, we went past a beautiful monastery and the sound of singing filled us with joy for the remainder of the climb.
Meghan: Samos had the most incredible sunsets I've seen, but one afternoon with the team particularly stands out. After finishing work the team decided to all sail out to the white chapel (which sits further down the bay). Random applicable fact: I love to swim! So I decided to get a head start and swim there instead. It was SO stunning! The sea was super clear, flat and the perfect temperature. The sky was a bright blue, painted with dusty pink clouds and a deep orange sun. Every time I took a breath to the right I caught a glimpse of the sunset and every time I took a breath to the left I could see Turkey. Once I reached the team I realized how long the swim back would be and so I caught a lift back on one of the boats! We all then sat on the beach and had gyros for dinner. It was a dreamy evening.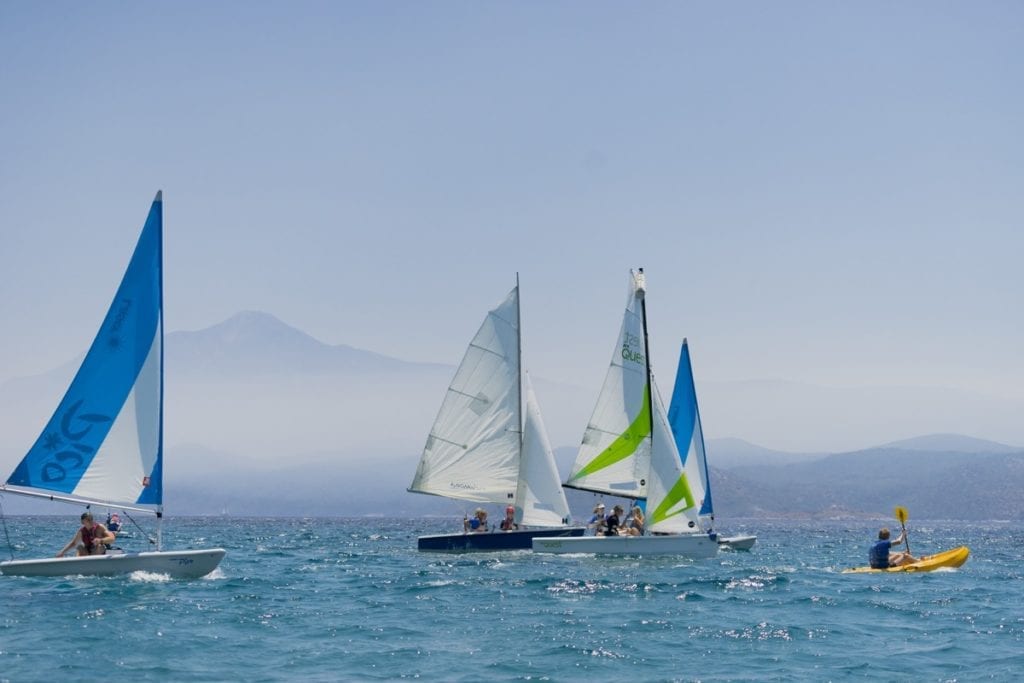 How can we pray for you as you continue your year with Richmond?
Piers: I think the main prayer request for me is for energy to carry on the year with my initial enthusiasm. It is hard to find the balance between work, skiing and rest. Also, having just left school, this is the first time I have been away from my family for a long period of time. Therefore, I would love prayer to cope with home sickness. I would also love prayer that my faith would continue to grow throughout the season.
Fraser: Prayer for peace and confidence in myself would be greatly appreciated! I can get nervous before public speaking/announcing, but I hope this will improve as the season goes on. Prayer for guidance in self-discipline would also be great, to ensure I look after myself by spending time in the word each day and prioritising rest when I need it!
Meghan: I would love to receive some prayer for strength and energy through my year with Richmond. I've learnt so much and will be learning lots more skills this year, which requires a lot of time and energy. I will also be away from my family for some time, so prayer for comfort and continued blessings over me (and the rest of the team) would be greatly appreciated!