Today, we are delighted to introduce you to Phi and Dave, our 2023/24 Chalet des Neiges Managers!
Along with the rest of the brilliant Richmond Chalet Team, Phi and Dave will be taking great care of you this season and we can't wait to see what the next few months will bring.
Let's hear from Phi and Dave!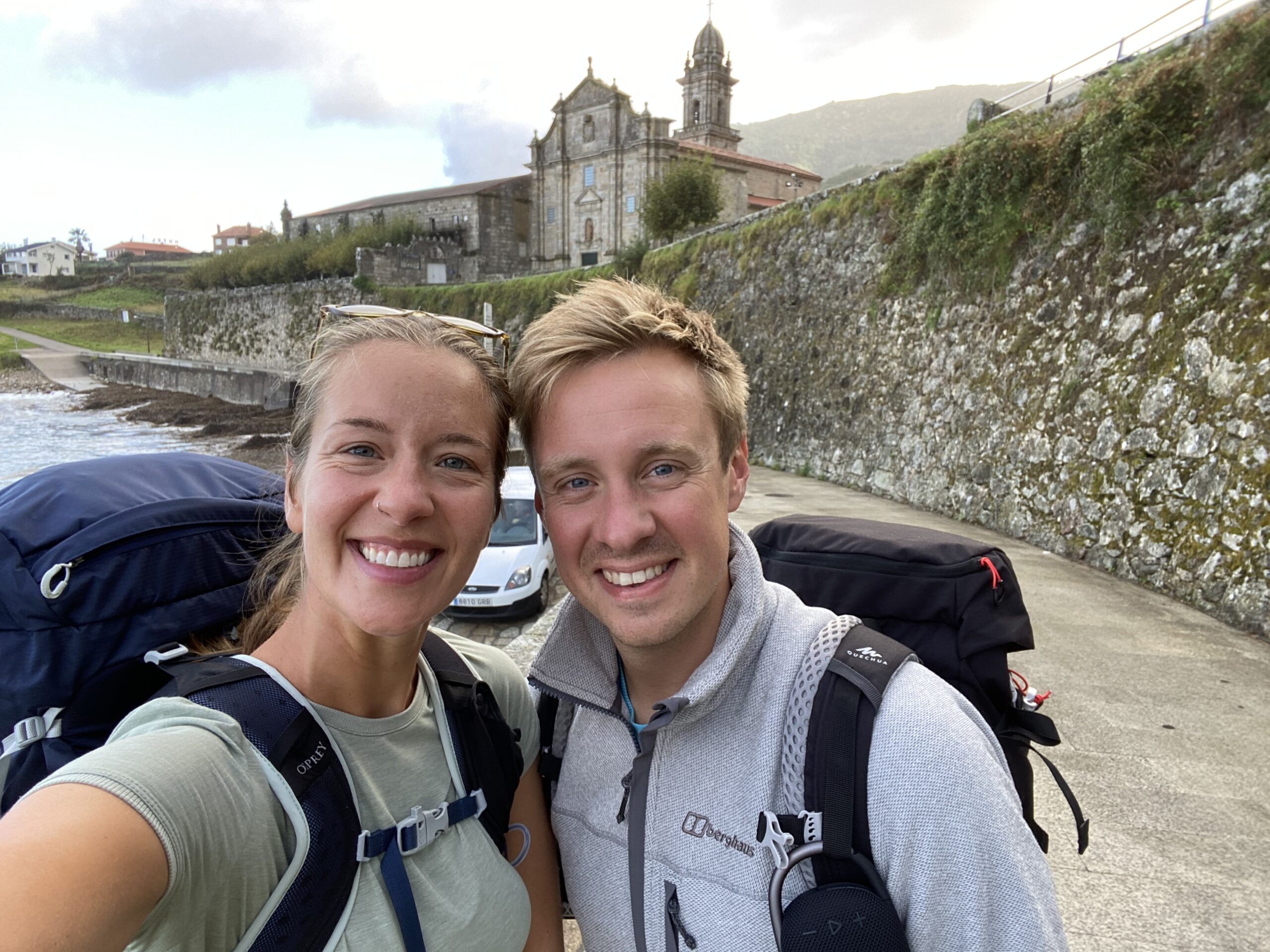 Please introduce yourselves! We'd love to learn a little
about who you are.
Hi! We're Phi and Dave, and we are super excited to be your Chalet Managers in Reberty this winter. We have been married for two years and have a shared love of the outdoors, adventure and being by the sea (despite living in Reading!). Previously, we've worked in Early Years Childcare (Phi) and Event Management (Dave) and we're both really looking forward to sharing our love for skiing, spending quality time with others and exploring the beautiful French Alps with you. See you in the mountains!
What drew you to working for Richmond in Reberty?
We love to ski and last year we experienced our first winter Richmond holiday. It was an incredible week (complete with a fresh dump of snow at the end of April!) where we were really impacted by the welcoming family feel of the chalet and the beauty of the Alps. Our faith was lifted by praying and worshipping God in community each day and it didn't take us long to figure out that this was a special place! We are sure that this season will be an amazing opportunity to grow in our faith and serve others.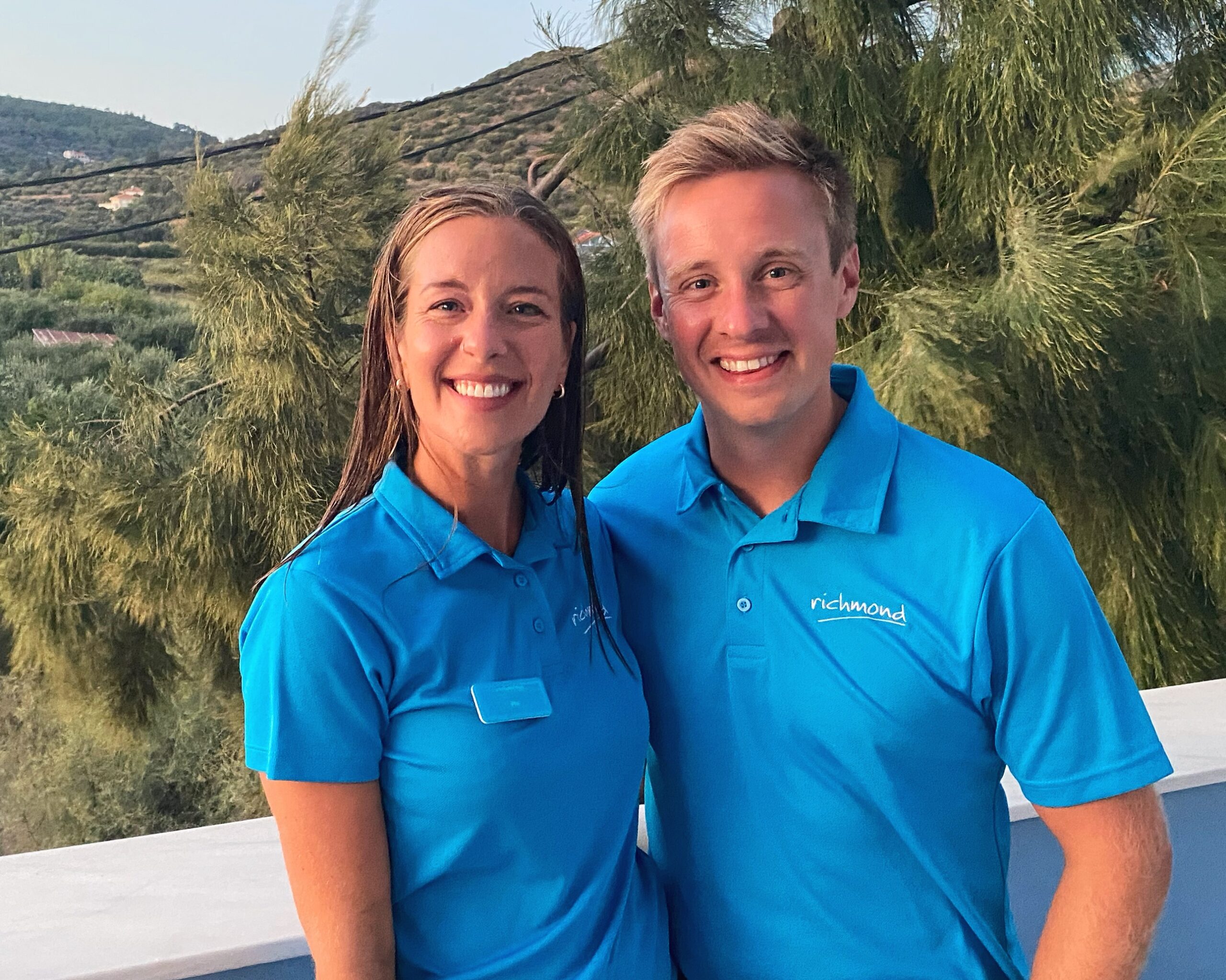 As you have worked for Richmond before, what were some of your favourite experiences?
This summer we headed out to Samos to help lead the kids and youth work over the school holidays. Seeing the young people grow in confidence, create new friendships, have fun and explore their own faith was the biggest highlight for both of us!
Dave: Learning new skills on the water was a personal goal and it was amazing sailing the Cat 16 and starting to windsurf (despite a significant amount of time face planting in the water!).
Phi: I love being by the sea and so morning prayers and worship under the stars on the beach were incredibly special times for me. I also loved exploring the island – experiencing all of the amazing coves, waterfalls and food spots it has to offer.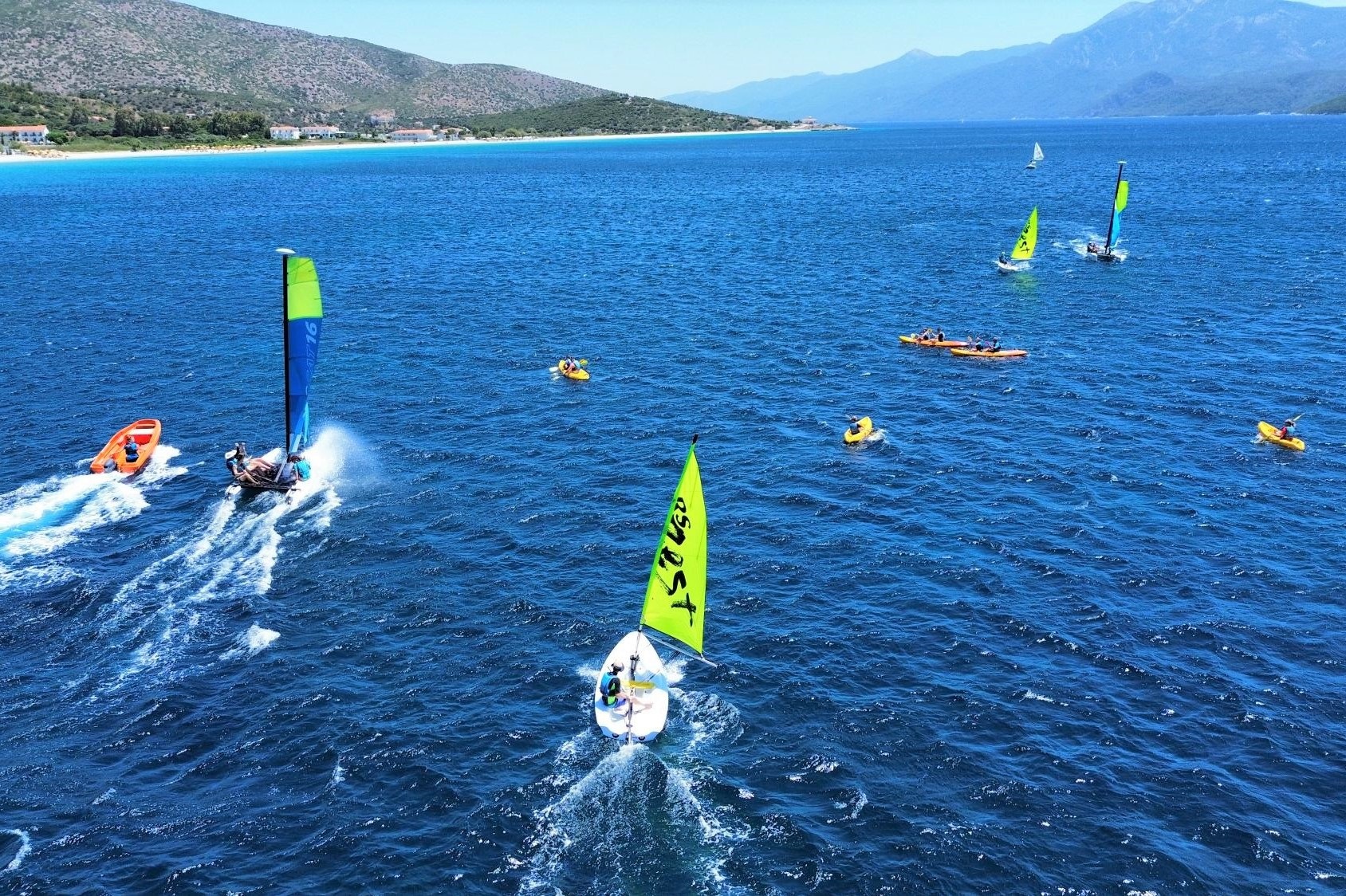 What do you hope guests will take away from their time in Chalet des Neiges?
Friendship, community and fellowship has been a key reason why we have loved being a guest on Richmond Holidays over the years. Our desire is for you to feel completely welcomed and at home at Chalet des Neiges.
Whether it's sharing your day's adventures on the piste over an amazing evening meal, praying together on a ski lift or meeting around the fire for conversation and games, we pray that your week is full of moments that leave you feeling refreshed and restored.
We can't wait to be working with an amazing team committed to creating an environment for you to experience this again, or for the first time!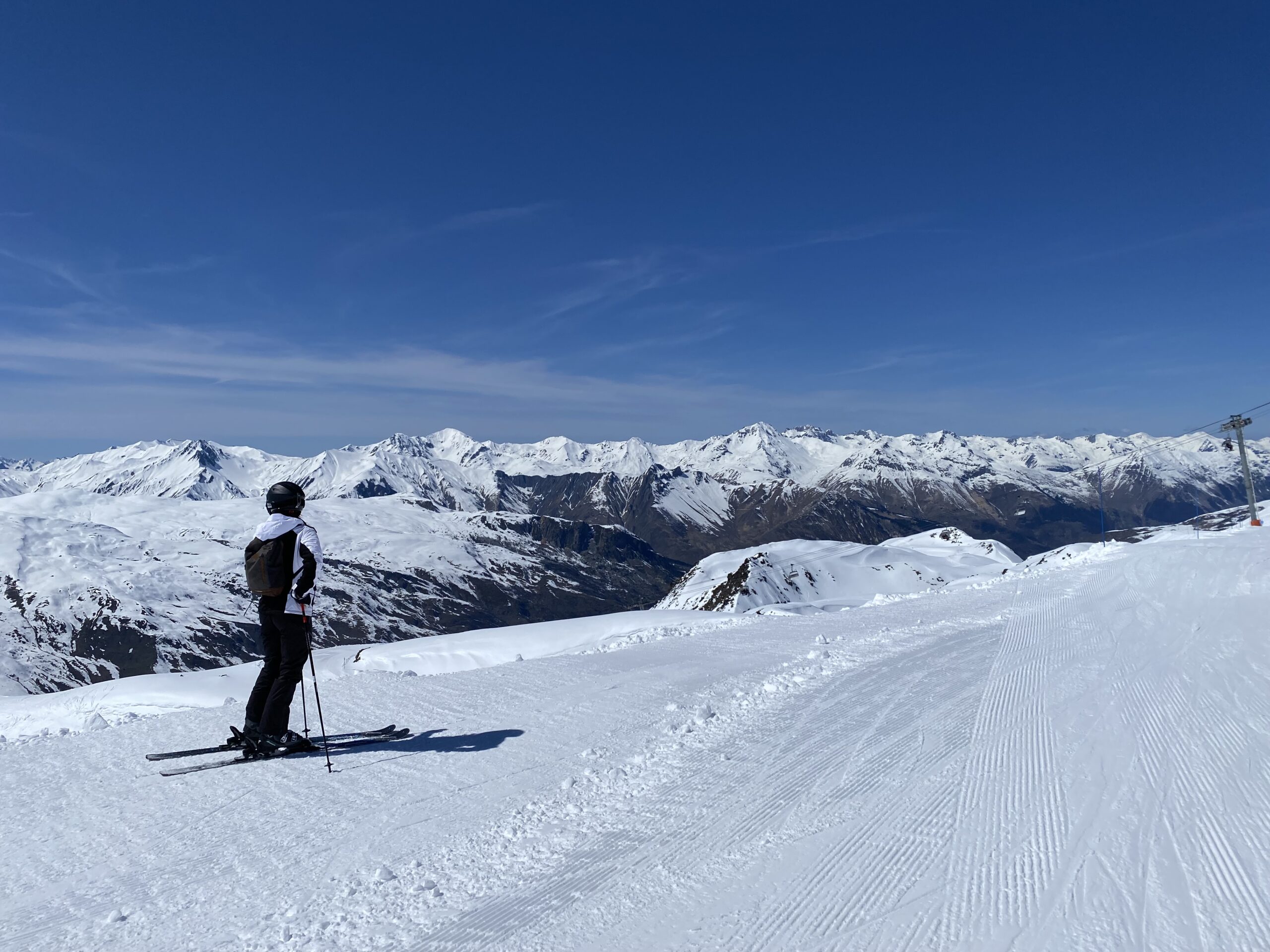 Could you share a little of your faith journey with us?
We have both been incredibly blessed by being raised in supportive Christian homes that have given us a strong understanding of Jesus and the Bible.
Dave: It wasn't until I left home that I truly discovered my own faith. I went through some challenging times during my early twenties and leaning on God was the only place I could find peace, rest and understanding of who He is calling me to be. I got baptized in 2014, knowing that I didn't want to journey through life without putting my trust in Jesus. I'm excited for this winter season to pray and spend time together in the Alps, and to have the opportunity to understand more about His calling for us.
Phi: Navigating life's challenges hasn't always been easy, but I have always known that God is with me. I am so grateful for our local church community, small groups and friends who have kept me accountable and have encouraged my faith over the years. My relationship with Jesus is built on daily practices of reading the Bible and prayer. I'm really looking forward to spending time together in the mountains, enjoying God's creation and sharing my faith with others.
How can we pray for you before the season starts?
We would love prayer for:
A smooth transition for us and the team, as we all prepare to leave home for the winter season, and to feel comfortable in our new surroundings.
That guests and staff would encounter Jesus in a new way during the season and gain a deeper understanding of His love for us. Also that the environment of the chalet would encourage a culture of openness, care and love for one another.
And last but not least, for continued safety for everyone throughout the season and protection against injury on the slopes.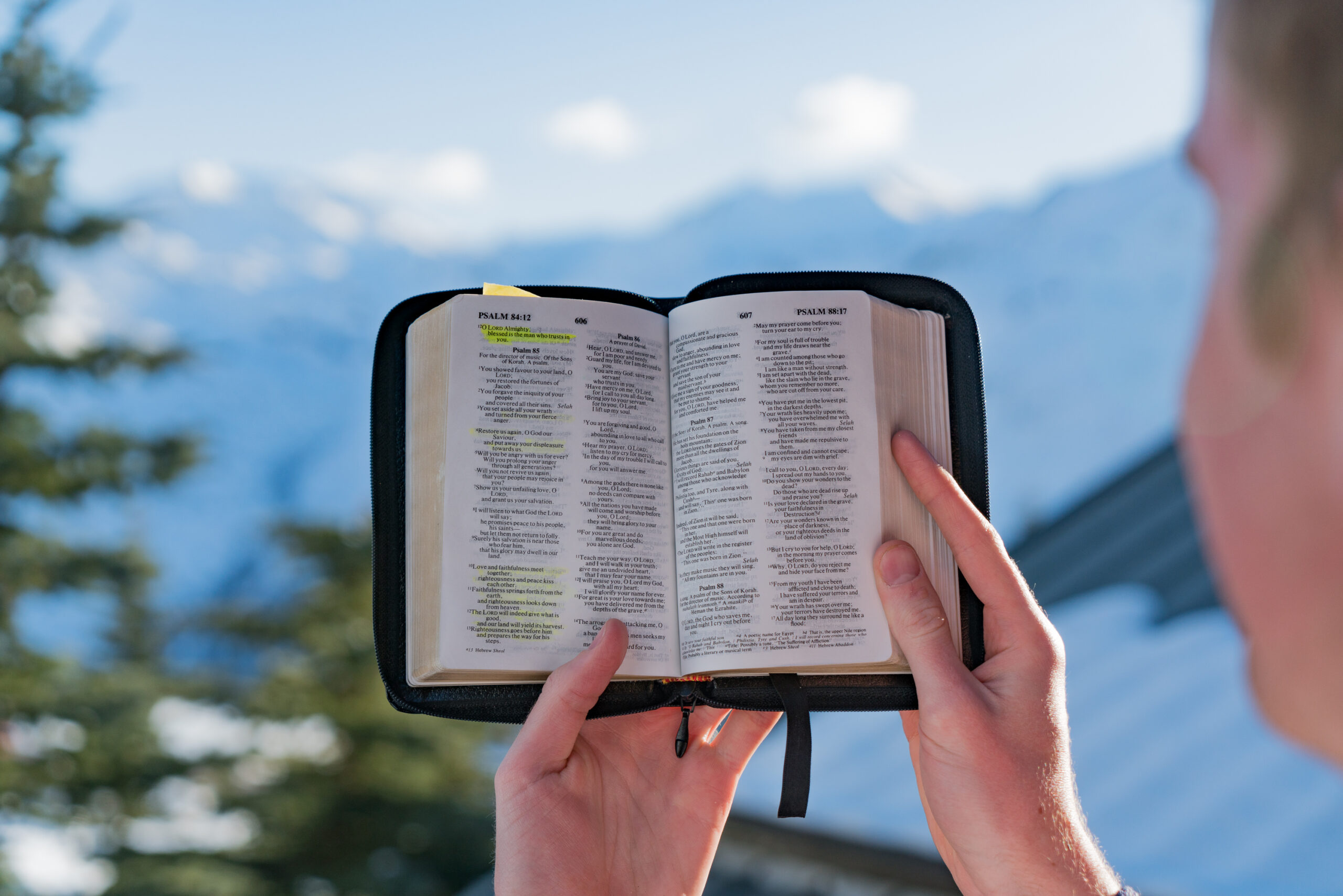 Huge thanks to Phi and Dave for sharing with us today!
We are so excited for the upcoming ski season. Will you join us?