If you're anything like me, some of these thoughts may sound familiar to you:
"I would like to spend a week in the mountains but, as a solo traveller, I'm not sure what there is to do in and around the chalet other than ski"
"My friend/spouse/family love to head out and ski all day, and I would like to join them on holiday – but I don't want to be left without anything to do"
"I would like to ski some days of my holiday, but I am looking for some more gentle activities to enjoy too"
If any of these thoughts have crossed your mind before, I completely understand! But as a beginner skier, thankfully, I have learnt that there is so much more to the Three Valleys than I ever thought.
Freshly fallen snow on the doorstep, blue skies on crisp winter mornings, panoramic views from majestic mountaintops and cosy afternoons spent around the fireplace… these are just a few of the reasons I love winter holidays with Richmond.
And this is just the beginning! Let's take a look at some of the things the Three Valleys has to offer this winter: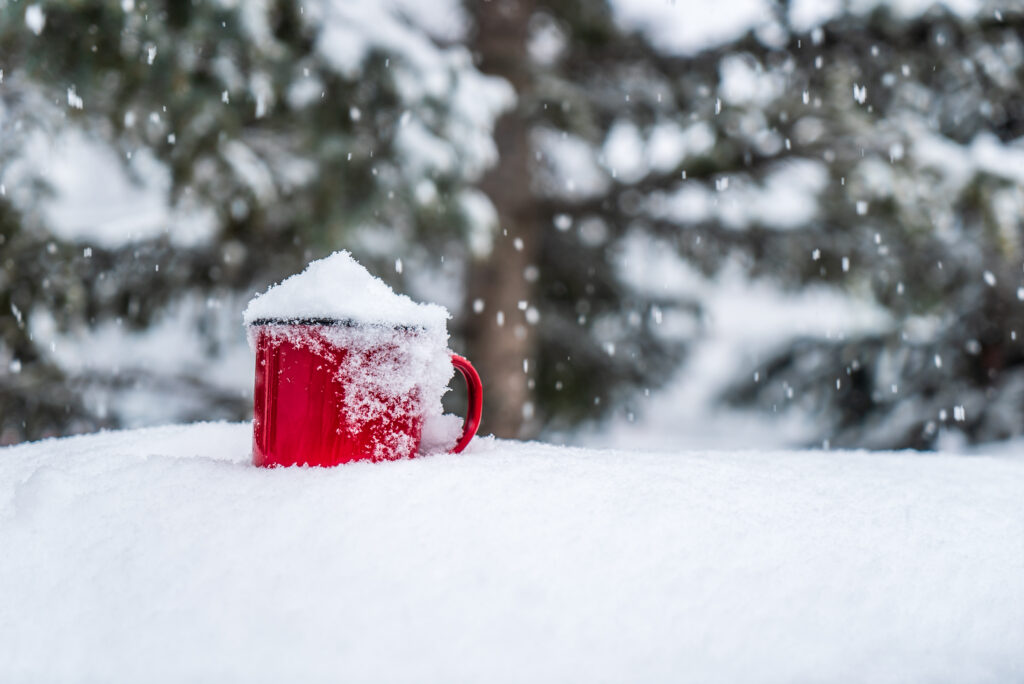 ©Vincent_LOTTENBERG
1. Winter walking
Alison, one of our lovely Richmond guests, wrote: "I went winter walking and it was brilliant! I had a pedestrian lift pass, priced around 85 euros, which took me on certain lifts all over the Three Valleys area. I even got to Courchevel! The footpaths were well signposted and beautifully pisted.
When walking in the Three Valleys, it is very quiet and peaceful although occasionally you share them with cross country skiers. The pedestrian routes cross ski runs so it is possible to meet up at restaurants with family and friends, which is lovely!
As we had good weather, I only needed walking boots (micro spikes helped but weren't essential). In more snowy weather snowshoes would be great, and I noticed that they were available to hire for the day. All you need is ski/walking poles, a pedestrian pass, a walking map from the Information Centre in Les Menuires and a walker's lift map from the same place! I walked nearly 70 miles on very different paths all over the area in Saint Martin, Les Menuires, Val Thorens, Meribel and Courchevel. It was all great!"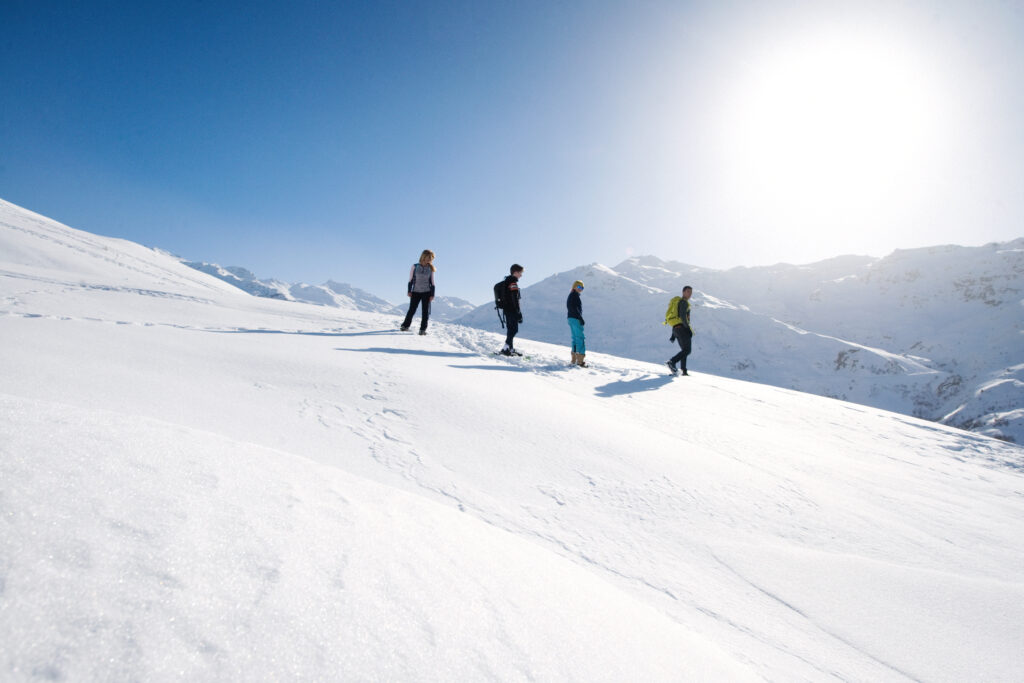 ©David_ANDRE
2. Take time for your hobbies in the chalet
Whether it's snuggling up around the fire with a good book or sitting out on the balcony partaking in some sketching or poetry writing, there are so many ways to spend a peaceful day in Chalet des Neiges. Perhaps you enjoy watching skiers race past the chalet as you play a game of cards, or maybe you prefer nature photography – the choice is yours! This is your holiday and your home-from-home to enjoy as you like.
Many of our guests see our holidays as a time to pause, reflect, and spend time with God. If this is you, why not bring a Christian book with you on holiday this winter? Alongside our times of ministry each day in the chalet, spending quiet moments with our Lord can be so impactful and peace-bringing whilst away from day-to-day routines.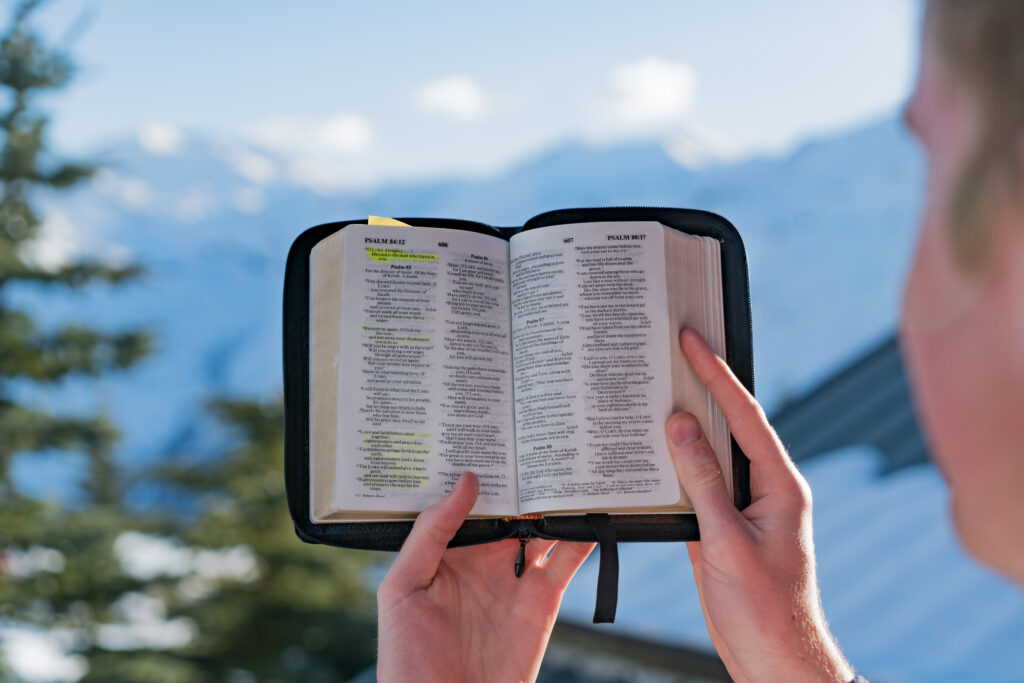 3. Alternative winter sports
Do you love trying something new on holiday? For me, I love to go home with stories of the adventures I've been on and photos of my greatest achievements! If you feel the same way, why not try an activity such as cross-country skiing, tobogganing, snowshoeing, paragliding, fat biking or zip lining?
One particular highlight is Roc'n'Bob in Les Menuires: an adrenaline-pumping super-fast toboggan ride down a high-speed track with 22 bends and a 450-metre elevation drop. This is definitely not for the faint-hearted but comes highly recommended by Adam, Richmond's MD!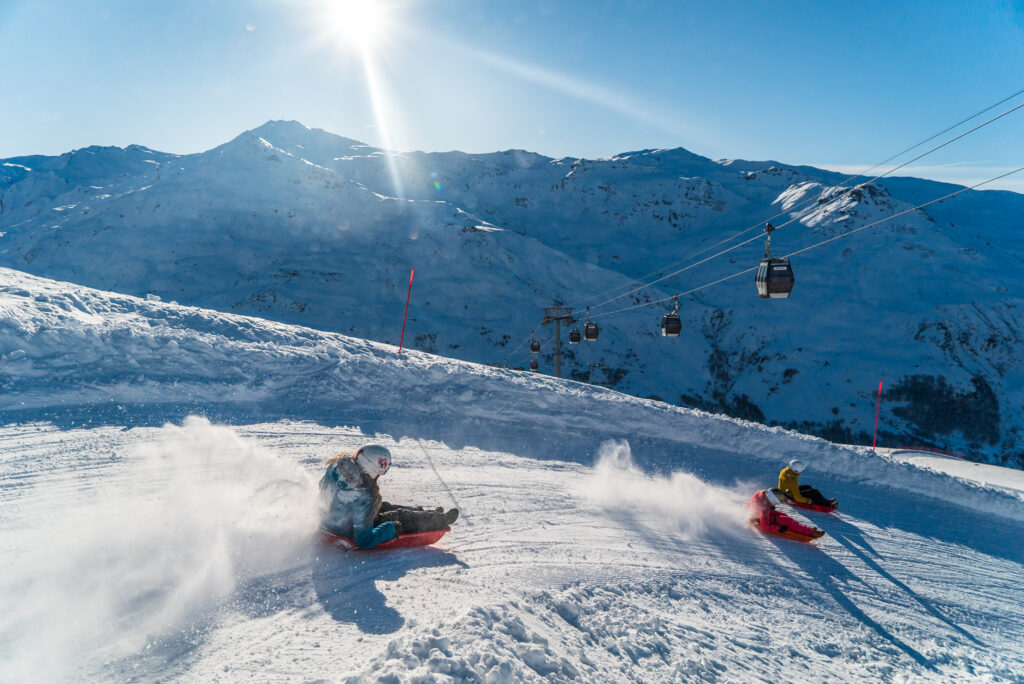 ©Vincent_LOTTENBERG
4. Spa activities
What could be more lovely on a winter holiday than relaxing in a hot tub, looking out at snowy mountains with a glass of sparkling wine in hand? With hot tubs on the outside decking of Chalet des Neiges looking over the stunning mountain range, this is the perfect spot for enjoying chats with other holidaymakers or simply relaxing and taking in the uninterrupted views! Inside the chalet, let the warmth of the sauna relax and rejuvenate you as you relax on your holiday.
Though it can be hard to leave the spa facilities of Chalet des Neiges, another place that's worth a visit is the Sports Centre in Les Menuires! Enjoy the swimming pool with mountain views, as well as saunas, a steam room, Jacuzzis and an aqua-gym. Whilst there, treat yourself to a massage or facial to get the true spa experience!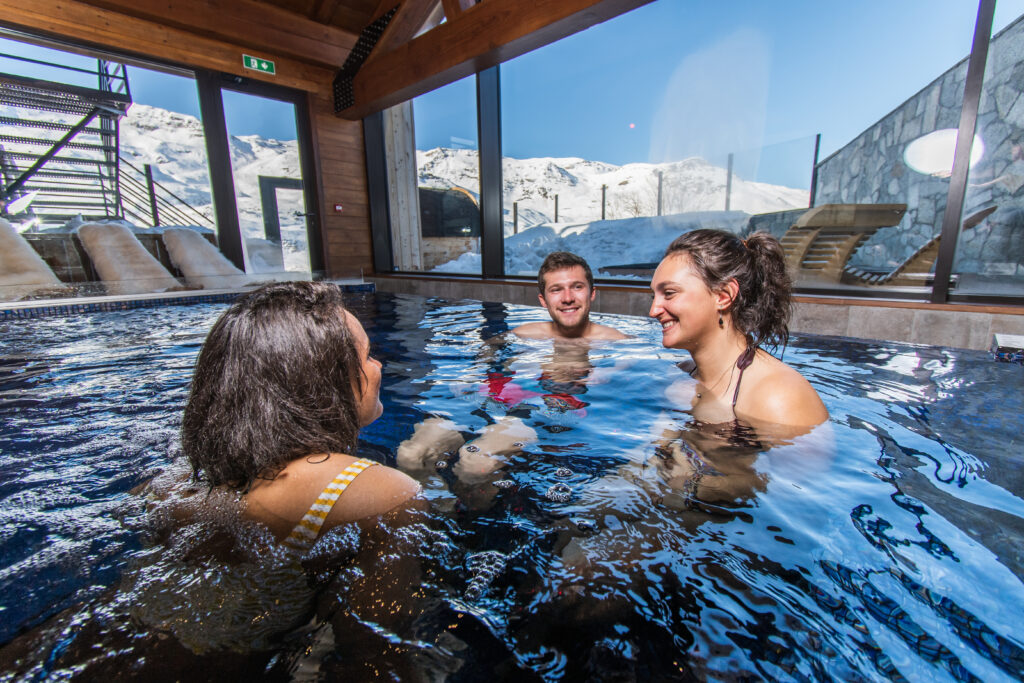 ©Vincent_LOTTENBERG
5. Visit local towns, villages and viewpoints
The Three Valleys has a free bus service that links up many lovely towns and villages throughout the resort! The "Necou" bus stop is very close to our chalet and is a great way to explore the region. As you adventure around the local area, what will you be looking out for? How about Christmas events during December, traditional markets, or little shops to pick up your souvenirs?
Alternatively, jump on a gondola and head to a stunning viewpoint for inspiring mountaintop views! This resort has so much beauty to offer – and if you're choosing not to ski, there's no reason to miss out.
As you enjoy your explorations, one highlight of the region has to be the delicious food! Excellent restaurants, cafes and bakeries are never far away, whether you are looking for a relaxing afternoon lunch spot, or a lively evening bar after the sun has set.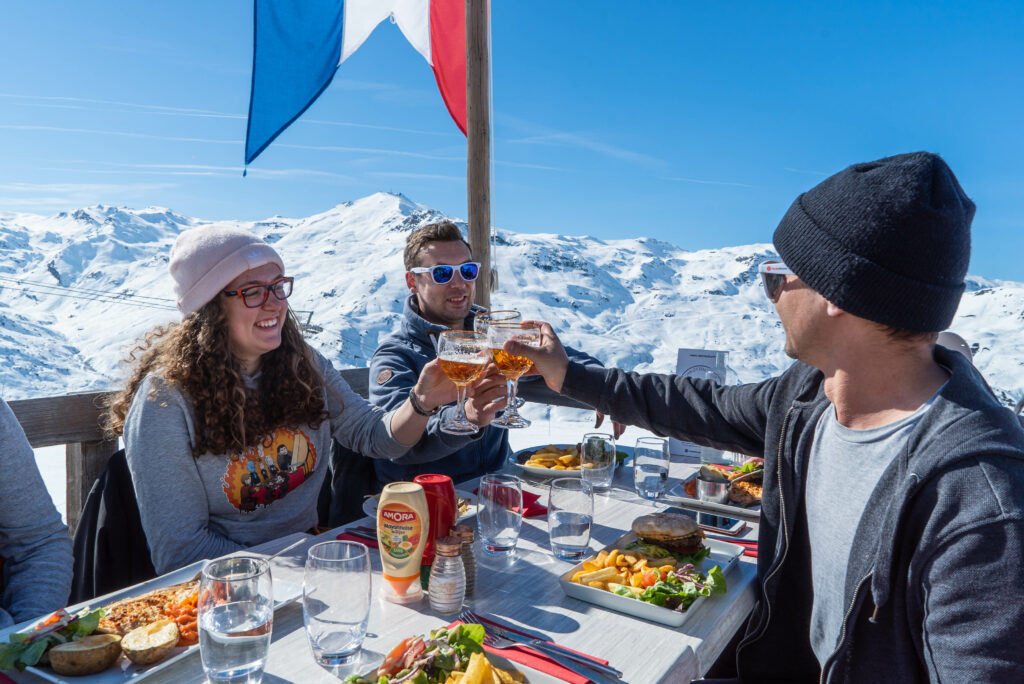 ©Vincent_LOTTENBERG
And there you have it: my top five ways to spend a week in Chalet des Neiges! The Three Valleys has so much to offer this winter, will you join us for a holiday full of fellowship, rest and adventure? We'd love to see you there!
If you have any questions about our holidays or would like a quote, our friendly Holiday Consultants are always happy to help. Contact us today!