We love hearing about our guests' experiences on holiday! Last summer, Marion travelled to Samos for the first time and has written about her holiday.
Marion writes…
It was my first trip with Richmond Holidays and my first visit to Samos. What a lovely combination. The prayer meetings which were held on the balcony before breakfast really set us up for the day.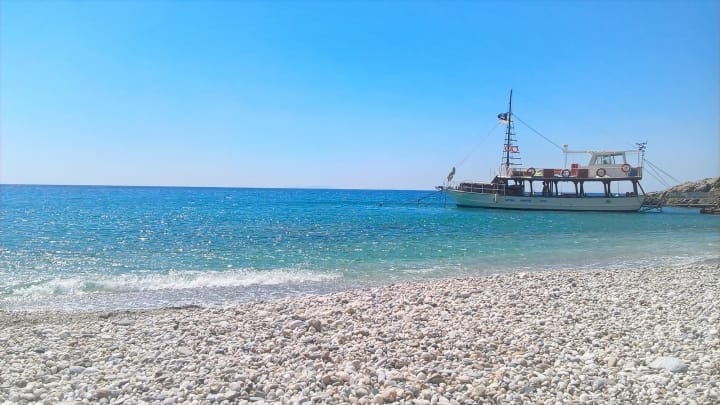 On three of the days, I went on excursions, one of which was the Captain's BBQ. While drifting over the vivid blue sea, I enjoyed some Samos sweet wine and slices of delectable orange spiced with cinnamon. On the beach I lazed on a sunbed while other adventurous souls plunged into the tempting water. Then we wandered over to the picnic area for our BBQ meal. Delicious though the fish was, I was surprised to discover that it still contained its head and tail!
On Sunday I sat in state on the beach watching the Regatta. White sails glided gracefully over the turquoise water trying to avoid each other in their attempt to reach the goal. Unfortunately, there was one collision, which although entertaining to watch, resulted in a disqualification!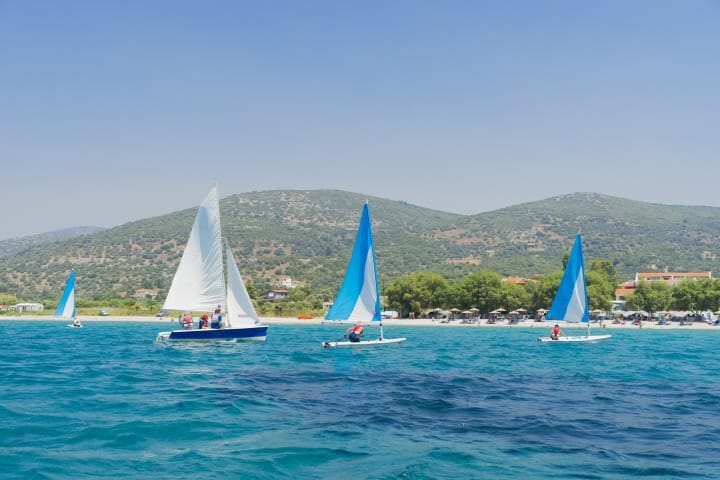 Later that day, the swimming pool and bar proved popular. Some guests leapt into the pool to join in with some hilarious aerobics. I too ventured down the 10 steps into the refreshing water. I stuck to the side of the pool, holding the bar with one hand and attempting to join in with my free hand! 
I also enjoyed playing tennis on the hotel's tennis court. In the middle of the day, the golden ball above us frequently swallowed our small white tennis ball as it made its way across the sky above the court!
The next day, during Richmond's island tour, there was a delicious lunch on the highest occupied village on the island that was, of course, accompanied by the local wine.
Another day, another meal. After watching a cookery demonstration in Vourilates, we had a Greek banquet, which ended with some gorgeous small doughnuts drenched in honey. I have a very sweet tooth!
During the week it was lovely to be able to share experiences with other members of the group. This will always be a holiday I will long remember.
Thank you, Richmond Holidays!
If you enjoy creative writing whilst on holiday, we would love to read it – and you never know, you may be published on our blog too! If Marion's description of her holiday appeals to you, then you can learn more about our Samos holidays by using the link below.