Deciding where to go on holiday can be a difficult decision. You have to consider the weather, whether to take others with you, the time of year, whether you want a restful or active holiday, how far you want to travel… The list of questions goes on! So, we thought we would help you out by highlighting some of the reasons why a holiday with us in the French Alps could be the perfect option for you this summer!
1. A chance to relax
Holidays are something that are looked forward to for months. We save up our money, use our annual leave and eagerly anticipate the dates in our calendar. With all the pressures and stresses surrounding everyday life, a holiday offers time for relaxation. In our chalet, you can relax your way – whether that's spending time outside in the great outdoors, pampering yourself (did we mention our chalet has two outside hot tubs?), enjoying a good book in the hammock, laughing with others or enjoying some delicious food and drink together.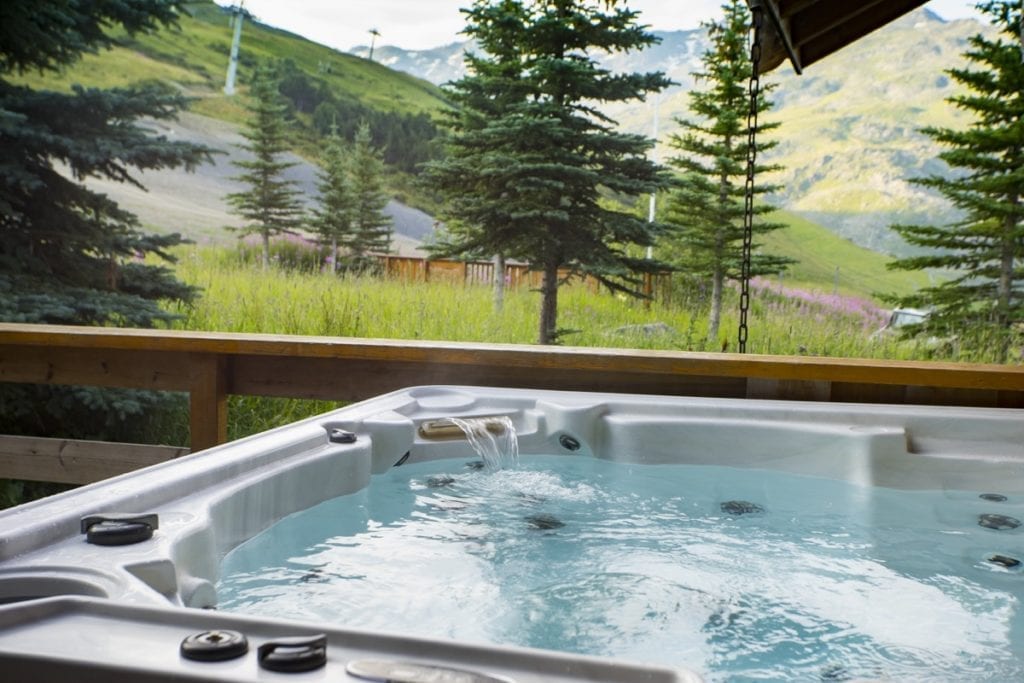 2. Time to be with God
God is at the centre of every Richmond holiday. We believe that a time away filled with fun and relaxation is a perfect opportunity to deepen our faith in our awesome, loving God in a setting of His beautiful creation. Each day there are times of ministry where we come together to worship and study the Bible together. Also, our ministry leaders are available throughout the week if you want somebody to talk to or pray with.
3. Fellowship and friendships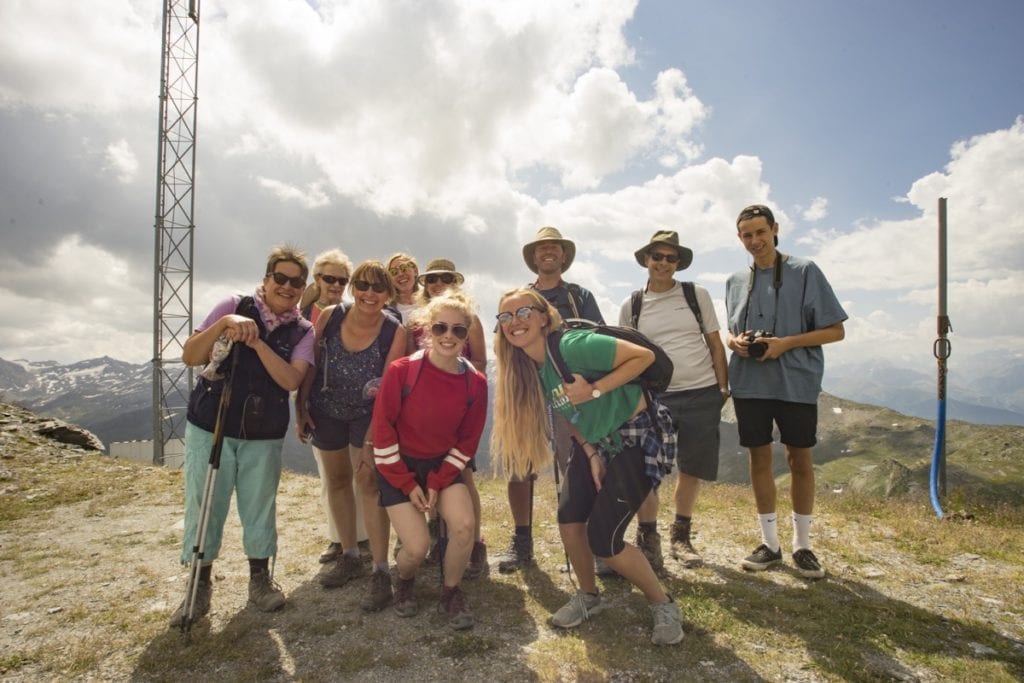 Something that makes a Richmond holiday stand out from other holidays is the sense of community built over the course of the holiday. This is one of the key reasons why people come back year-after-year! By spending time with other Richmond guests – whether taking a cable car to the mountain tops, chatting on a sofa with a cup of tea or enjoying times of ministry together – you will create not only great memories, but new friends.
"I had a wonderful holiday at Reberty. It was so nice to be with such lovely people for two weeks, and the team were totally devoted to giving us a really good holiday. The Ministry leading was great; food for the soul. It was so special to be in that beautiful and magnificent setting of the Alps, and conducive to experiencing the peace, awesomeness and beauty as in the Lord's presence." Sheena S, August 2018, French Alps.
4. Think of the delicious French food..!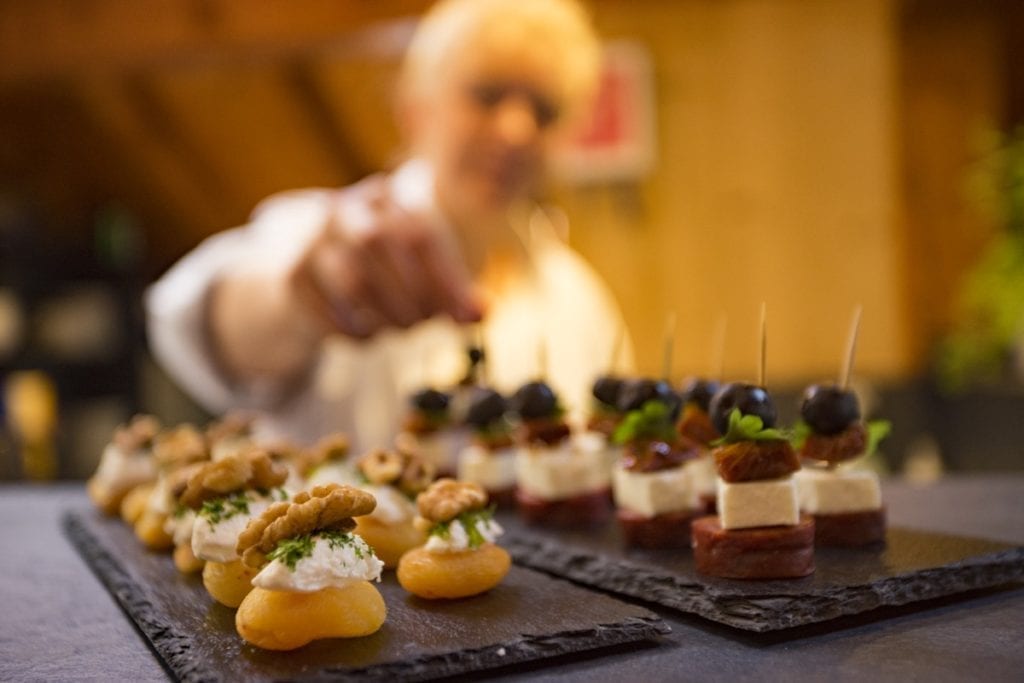 France is renowned for its food – you have the crusty French baguette, the flaky pastries, the delicious cured meats and the creamy cheeses. The idea of French food alone is enough of a reason to get us looking on skyscanner.com for flights to Geneva! At our chalet, we offer half-board accommodation, with a plentiful continental breakfast, delightful afternoon tea and a fantastic three-course evening meal prepared by our very own Richmond chef, who pairs each meal with local wines.
5. Richmond Team on hand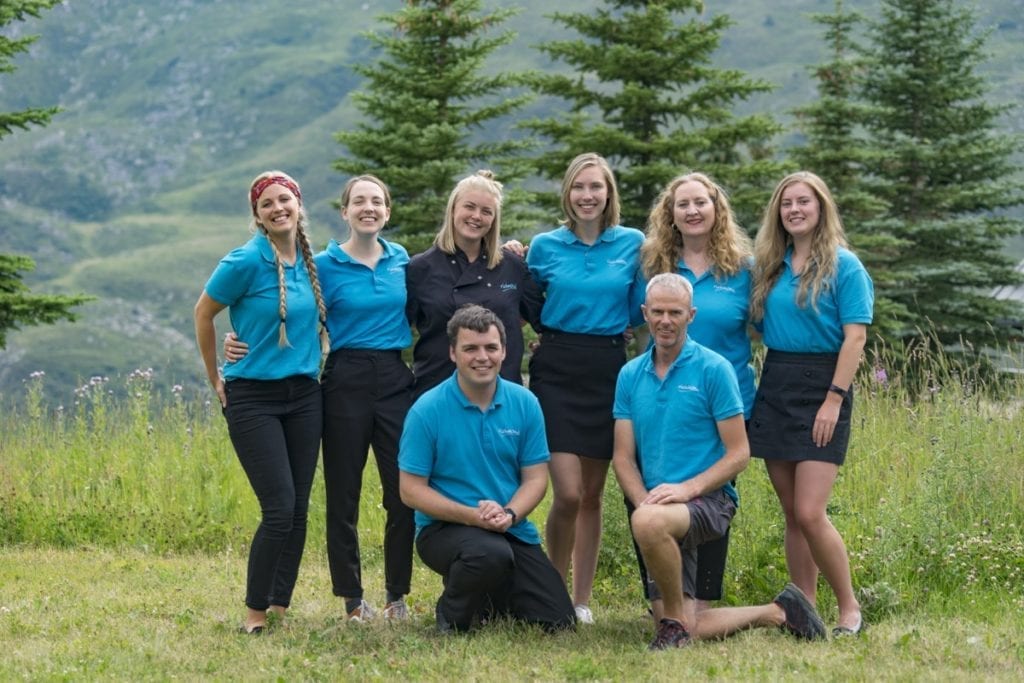 Although we may be slightly biased regarding this point (!), one of the great things about any Richmond holiday is the staff team! The team play an integral part in our holidays; they greet you at the airport, suggest and run activities throughout the week and welcome you back to the chalet each afternoon with a smile and a slice of cake. Our team consistently get excellent feedback and their love and servant-heartedness will ensure you have a holiday to remember!
"I can't fault the holiday. The staff were amazing and so friendly, I have left the resort with the best memories and new friends and feel sad to have left. The food was amazing, and the activities were so good. All the staff went out of their way to make sure you were well looked after." Katie-May J, July 2018, French Alps
6. Activities to suit everybody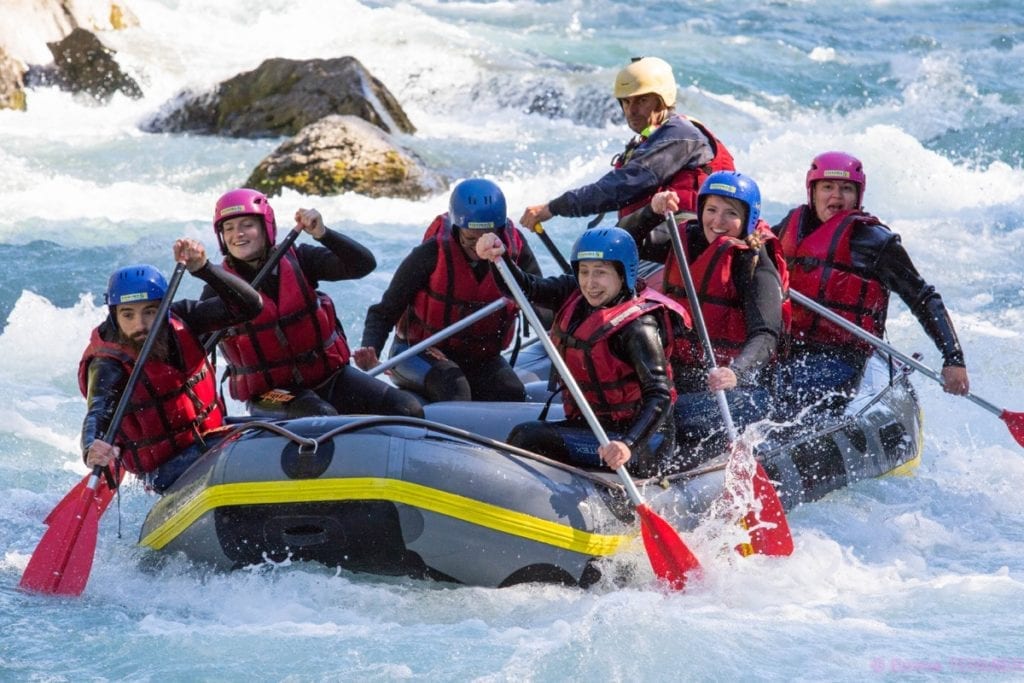 There is an abundance of activities available in the French Alps over the summer, and with such a large scope, there is something for everybody. If you love an adrenaline rush, there's paragliding, mountain biking and hydro-rafting. For a more peaceful activity, you can catch a chairlift to the mountain tops for a coffee or enjoy a swim at the local pool. One particularly popular activity is white water rafting! Although it may sound daring, each raft has a professional guide on the boat to take you along the beautiful Isère river, so you are in safe hands. Enjoy the rapids along the way, as well as plenty of time to admire the stunning scenery!
7. Fascinating French culture
We know we promised six reasons, but we've snuck in a seventh! We're sure you would agree with us that you cannot discuss a holiday in France without considering the rich culture of the country. French culture is ingrained into the local Savoie region where our chalet is based. In the winter, Les Menuires is part of the world renowned 'Three Valleys' ski resort, which was established in the 1960s. Compared to the hustle and bustle of the winter, the summer has a much more relaxed feel and the French culture really surfaces. So much so that this year we are introducing a French Culture week starting 27 July. This week promises to be a week of discovery, learning about the local area with a focus on its flora, fauna and food, find out more here.
There are so many reasons why a holiday in the French Alps could be perfect for you this summer! Why not speak to one of our friendly and knowledgeable Holiday Consultants if you have any further questions? You can also take a look around the pages on our website.