10 Incredible Experiences You'll Have on a Christian Holiday
Thinking about a Christian holiday? As experts in planning Christian holidays, we know just how to help you have a holiday that will rejuvenate you and refresh you in your faith. Read on to discover 10 incredible experiences you'll have on a Christian holiday.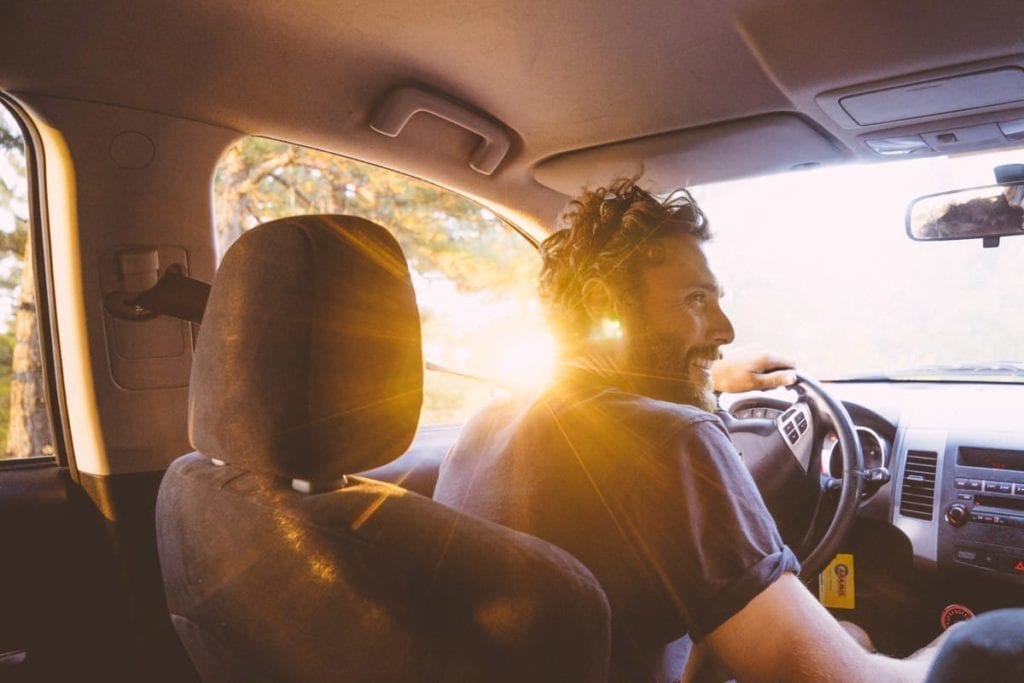 1. Take a trip to the amazing Biblical city of ancient Ephesus
Visit the ancient ruined city of Ephesus in Turkey and explore the city ruins. Discover the city, read the Greek and Roman inscriptions and see the UNESCO World Heritage site in its incredible entirety.
Regardless of your faith, this amazingly well-preserved ruined city is a sight to behold. When the shoreline moved west, the city was abandoned almost intact, leaving the river silt to cover the ruins. When archaeologists uncovered it, it was possible to rebuild large areas of what was one of the most important Roman cities in Asia Minor.
Make sure you admire the two-storey facade of the Celsus Library and experience the Bouleuterion. Imagine yourself in the city as it was, enjoying a theatre performance or discussing issues of taxation with the Ephesian city leaders.
After exploring Ephesus, take some time to discover the modern Turkish city of Kusadasi, where you can enjoy some time exploring the streets and picking up a few Turkish souvenirs in the lively markets. Look out for local Hammam towels and Turkish coffee sets, they make excellent keepsakes.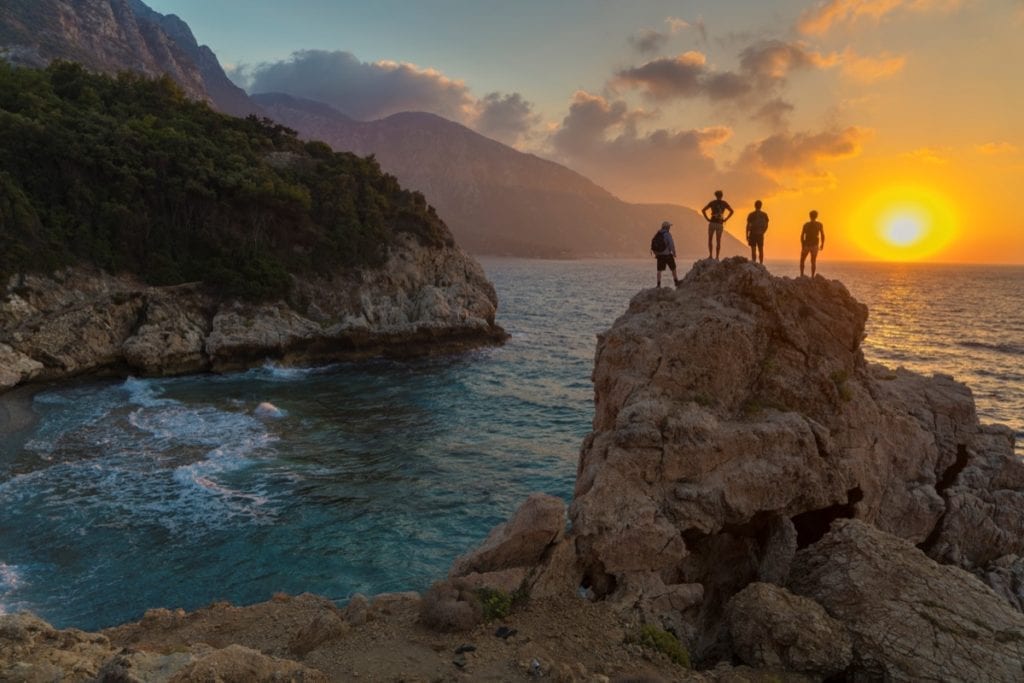 2. Admire God's majesty in nature
One of the reasons Christian holidays are so loved is that they provide a precious opportunity to experience the majesty of our Lord outside of the day to day. Taking yourself out of the everyday rat-race and giving yourself time and space to experience nature at its almost impossibly beautiful best is one amazing way to draw close to our Creator God in praise and thanks for who He is.
Picture it: You're on the snowy slopes of the French Alps. The sky is blue, the light is bright and the air sparkles with the cold. It's here that we clearly see the hand of God, in every pine needle and flake of snow.
Holidays can be a wonderful time to take a break and switch off. However, one thing a holiday doesn't have to be is a break from our relationship with God. In fact, a holiday can be an incredible time of deepening faith in our awesome, loving Father as we come together in fellowship to glorify Him.
3. Immerse yourself in a new culture
One of the best things about going on holiday overseas is experiencing new cultures. The more we learn about other people, the more we understand the similarities that bring us together.
Immerse yourself in the Greek culture in Samos with a Greek culture week. Learn some Greek phrases, watch and take part in traditional dancing, and visit the wine museum and taste Samos sweet wine. Visit a local terracotta pot maker, one of the famous local honey makers, and take a trip to the Temple of Hera. End the day with moussaka and baklava as you watch the sunset over the sea from the hotel terrace.
If France is more your style, take a look at French culture week. Taste the local Savoie wines, cheeses and meats, discover the area's fascinating history and learn about local traditions. Explore the beautiful mountain region, spotting the local animals and flowers. Taste French fondue and watch a French cooking demonstration at a local restaurant to truly immerse yourself in the local food.
Incredible Christian Holidays: The Ultimate Guide
A free email course that will teach you everything you need to know about Christian holidays.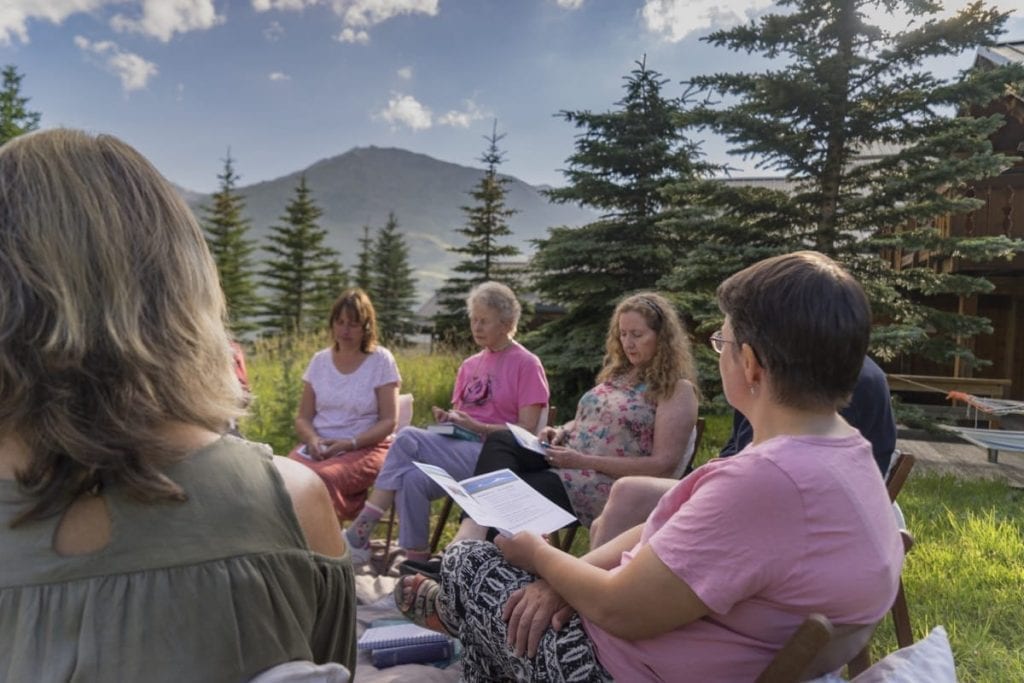 4. Pray in extraordinary places
Fellowship, ministry and prayer are wonderful, foundational experiences in our walk with God anywhere in the world. But when you're praying on a snowy mountain slope or singing worship songs on the beach under the Greek night sky, it seems easier to know the majesty of God.
Year after year, we've also found that these opportunities for prayer with others bring us so much closer to God that, when we return to our normal lives, we're reinspired in our faith—more ready to face the day to day.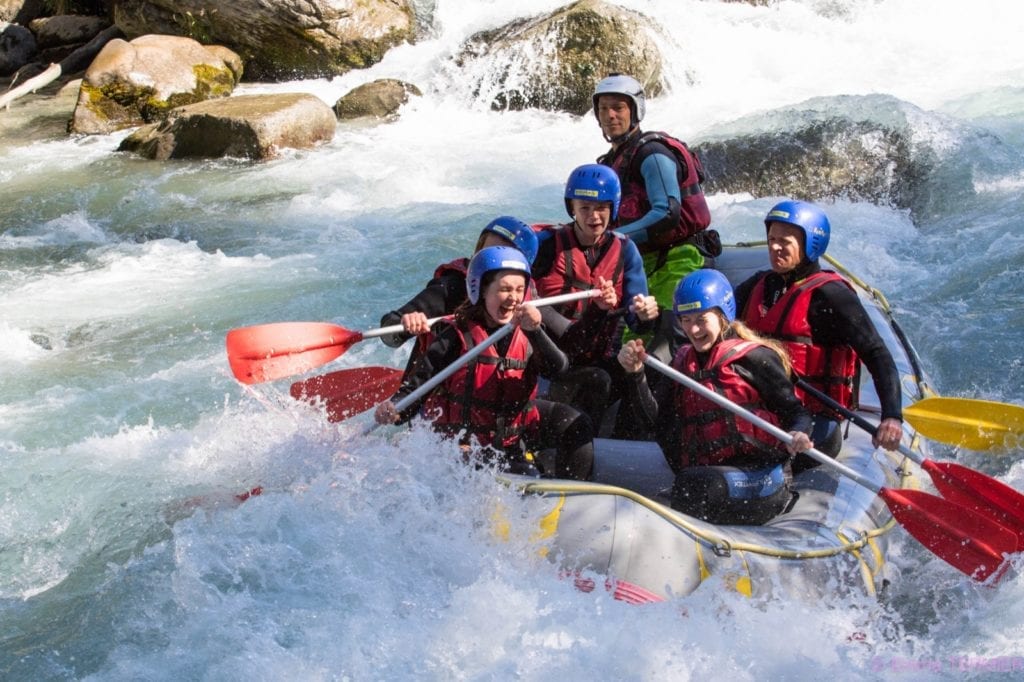 5. Get your adrenaline flowing on and along the Isere River
There's something about speeding down a powerful river, bumping and splashing through rapids, that really gets you going. Try white water rafting, hydro-speeding and canyoning along the majestic Isere River at the foot of the French Alps. With 22 kilometres of rapids and the narrow and wildly beautiful Pucelle Gorge, there's no shortage of fun to be had on this river.
6. Learn a new skill in breathtaking surroundings
You might arrive on the island of Samos unable to kayak, SUP or windsurf, but imagine going home having learnt a thing or two. Try windsurfing, SUPing, kayaking, sailing and high-speed spinnaker sailing, all under the care of a fantastic, qualified Waterfront Team.
Up in the Alps, enjoy mountain biking, paragliding, archery, zip-lining, tennis and volleyball. There's so much to learn, and it's the perfect time to get out there and try something new!
During the winter, learn to ski or snowboard. Or, you might decide to try snowshoeing, cross-country skiing, or exploring the mountains on foot. There's no end of fun to be had in these snowy climes.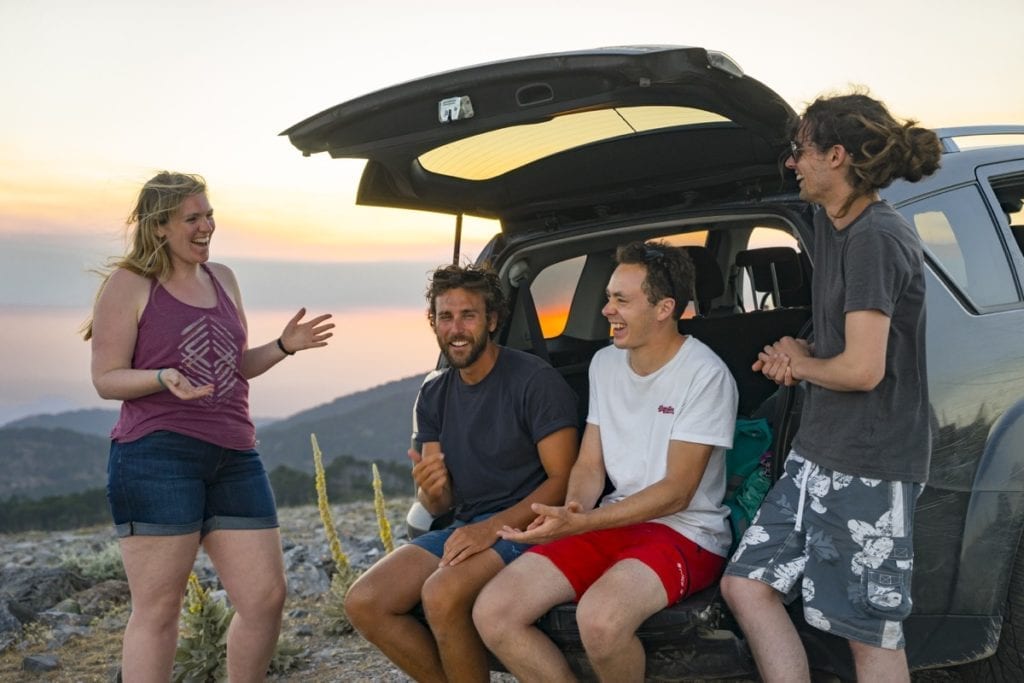 7. Go home with new friends
One thing that's so great about holidays with a group of like-minded people is that even if you arrive on holiday as a solo traveller, you go home with many new friends. There's something about travelling in the safe space provided by your shared faith and fellowship that fosters deep and long-lasting friendships.
A Christian holiday with Richmond Holidays isn't a group tour—you're welcome to come and go as you please. However, we do encourage a sense of community. Meals are served communally and our daily ministry is held before dinner for us to enjoy time together as we worship.
Our guests often tell us that it is this community aspect that sets our holidays apart, providing a warm home atmosphere at the end of a long day of adventuring.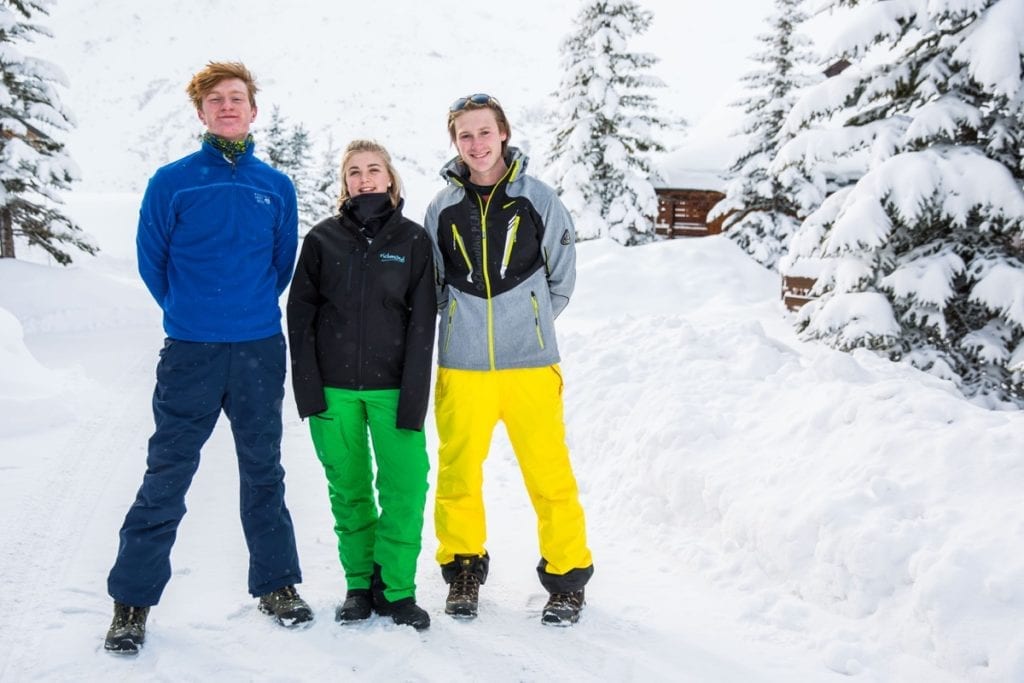 8. Discover the beautiful surroundings with exceptional guides
Discovering a new destination is always wonderful, but doing it from a bike or on foot is even better. Doing it in the company of our knowledgeable and friendly guides? The best.
If exploring the island of Samos by bike sounds like the kind of adventure you're looking for, consider joining our Biking Week . We'll have a dedicated bike leader taking guests out on a variety of routes and trails. Try out the Morning Adventurer routes for longer, more challenging rides, or the Afternoon Explorer routes for gentler, more relaxing rides.
If you prefer relying on your own two feet to get you around, you can explore either the island of Samos or the incredible beauty of the French Alps during one of our Walking Weeks.
In Samos, walk along beautiful cobbled paths, taking in fantastic Grecian vistas and local scenes. Stop for lunch at a gorgeous local taverna before heading back to the hotel in the warmth of the day well spent.
In the French Alps, use your summer holiday to explore the absolutely breathtaking beauty of mountains often only seen covered in snow. Use the ski lift system to access the higher reaches, and bring along your binoculars to spot the wonderful alpine wildlife.
9. Relax in an outdoor hot tub surrounded by the majestic French Alps
There's a good, solid reason that the best ski chalets have hot tubs. After an exhilarating day on the slopes of the snowy French Alps, you'll experience true relaxation in the hot tub.
Imagine yourself immersed in the steaming water, talking to your fellow guests, sipping champagne surrounded by the towering, snow-covered peaks.
After you've enjoyed your dip, head to the chalet's exclusive spa and sauna areas to relax those muscles, ready for another day exploring the Three Valleys.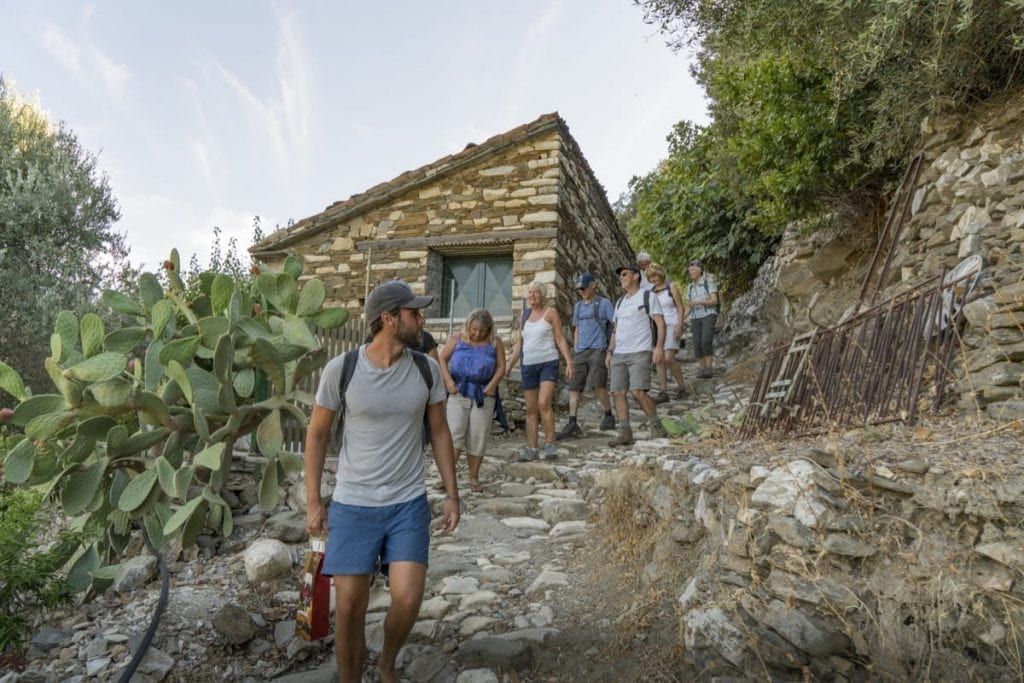 10. Explore picturesque villages and interesting destinations
Going on holiday can be a brilliant opportunity to explore new places. From traditional harbourside towns to spectacular glacier lakes, there are so many things to discover while on a Richmond Holiday!
In Samos, explore Pythagoria, the birthplace of the mathematician and philosopher. Walk the same winding alleyways he would have, admiring the local terracotta and white Greek architecture.
Visit the Patmos monastery of St John the Divine, sometimes known as St John the Evangelist. In times past, the monks rang the bells to warn villagers of invaders. They would stream up the hill to take refuge behind the thick walls of the monastery, as was intended by Ossios Christodoulos in 1088.
Up in the French Alps, wander the beautiful towns of Les Menuires and Saint Martin de Belleville. The 17th-century baroque church in the heart of St Martin is key to the incredible character of this quaint town.
From the chalets in the Alps in the summer, you can also explore the Via Ferrata near Le Menuires with a guide. Scale the almost sheer rock wall for a distance of 700 metres, ascending 320 metres during your climb.
From fondue and fireplaces to hot chocolate, hiking and hot tubs, there are so many things to experience and enjoy on holiday. And with our foundation of faith, fellowship and ministry with other Christians, we know you'll have the experience of a lifetime with Richmond Holidays.
If you're looking for more information on the types of holidays we offer, check out these itineraries.
Ready to book? Fill out this short form and we'll get in touch to get the ball rolling. We can't wait to meet you.
Incredible Christian Holidays: The Ultimate Guide
A free email course that will teach you everything you need to know about Christian holidays.